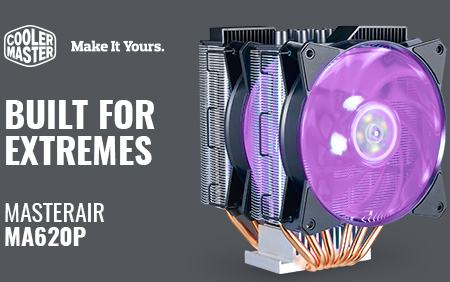 Supercharged Cooling Performance
The MasterAir MA620P is built for extreme cooling performance. Based on the legendary Hyper 212 heatsink—but with the dual-tower design—heat dissipation power and performance have doubled, making it perfect for multi-graphic platforms and overclocking.
If you are looking for an exceptional air cooler that delivers great performance, silence, and fun RGB lighting, the MasterAir MA620P is for you.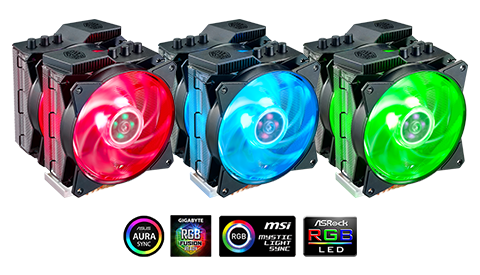 Custom Colors
With two MasterFan MF120R RGB fans, the MasterAir MA620P is ready for more than 16.7 million color options and tons of fun effects, certified compatible with top RGB-capable motherboards.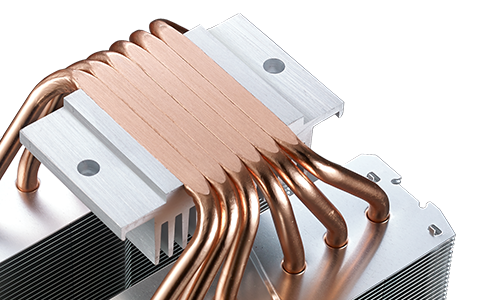 Exceptional Performance
With 6 heatpipes and Continuous Direct Contact Technology 2.0 (CDC 2.0), the contact surface area of heatpipes to cooler base is increased by 45%. This further enhances the heat transfer mechanism and significantly improves conductance and cooling capability.
Dual-Tower Design
A design based on the Hyper 212 with double the performance.
Wired RGB Controller C10L
Control 5 brightness levels, 7 colors, and 6 preset effect modes — no RGB-capable motherboard or software required.