DEDICATED MULTIMEDIA CONTROLS
Keep your sound controls within reach and command on-the-fly: volume, mute, skip, and play and pause controls with effortless ease.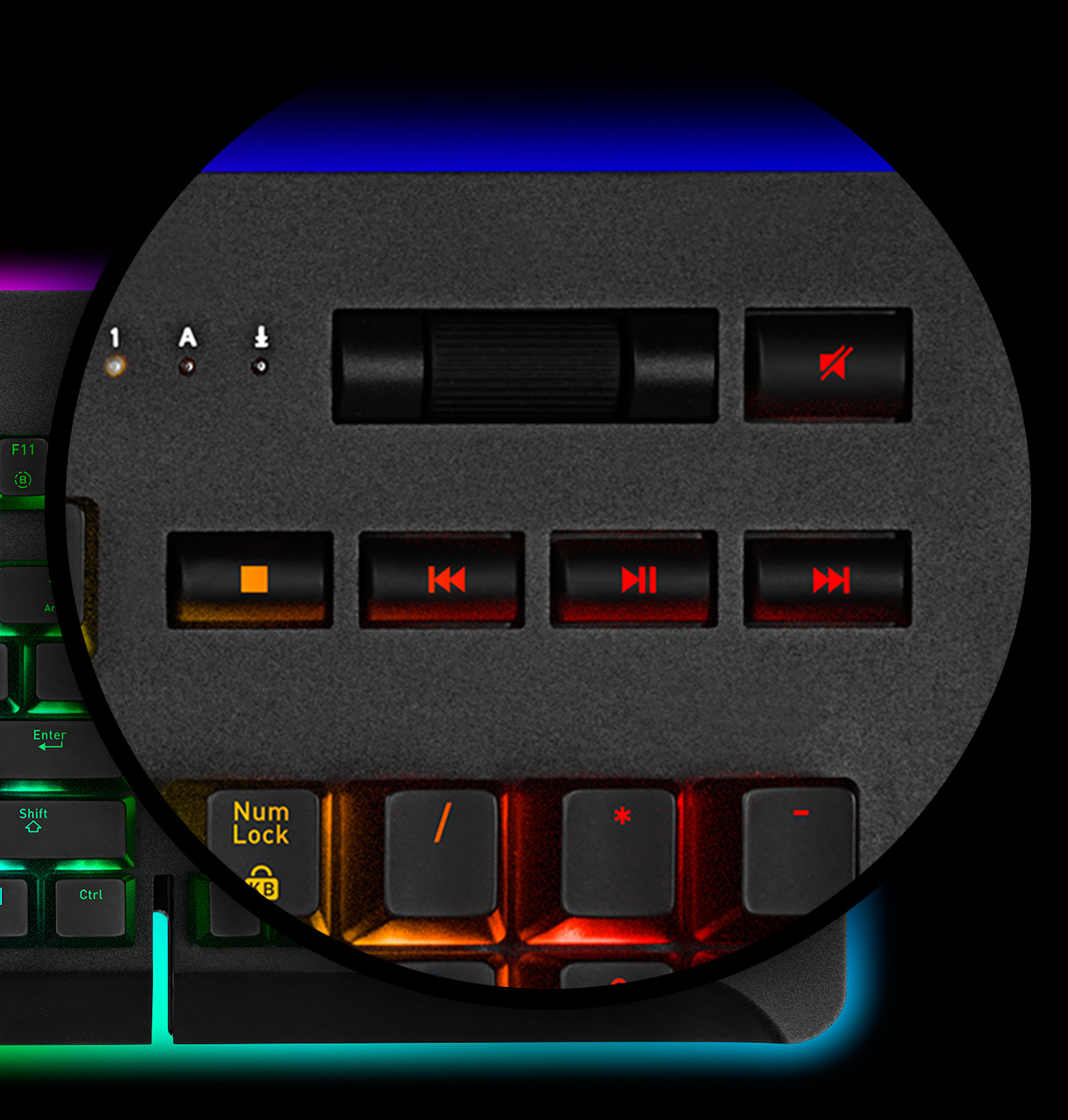 AUDIO & USB PASS THROUGH PORT
Perfectly placed for convenient connection of your audio and USB compatible device for uninterrupted game play. Connect a device for charging or plug in your headset/mouse for quick and easy plug and play action.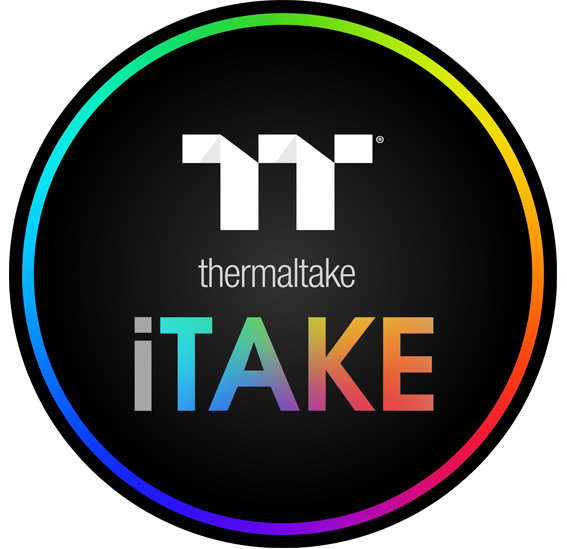 CUSTOMIZE WITH iTAKE GAMING ENGINE
Take control of all dynamic lighting effects, complex macro settings, and TT SYNC across all compatible TT RGB PLUS power supply, liquid cooling, case fan, LED strip product lines, and TT gaming peripherals.
TAKE YOUR DEVICE TO THE NEXT LEVEL
With dedicated iOS & Android compatible app that features unique features such as: voice controlled AI, virtual game controller, and virtual keyboard functionality.
AI VOICE CONTROL
Take control of your light functions with easy-to-use voice commands.
VIRTUAL GAME CONTROLLER
Use your smartphone/tablet as a mobile gaming controller.
VIRTUAL KEYBOARD
Intelligent virtual keyboard that offers convenient keyboard functionality on your smartphone and tablet device for use with your everyday word processing
QUICK ACCESS TO FUNCTIONS
Customize a host of controls with up to 6 profiles using the on-board memory and take them on-the-go for convenient and hassle free storage of your essential game settings.
100% ANTI-GHOSTING WITH FULL-KEY ROLLOVER
Designed with full anti-ghosting capabilities that allow for fast execution of simultaneous commands without interruption, giving you total control.
TT RGB PLUS COMPATIBLE
SyncALL TT RGB PLUS compatible power, liquid cooling, case fan product lines for seamless color coordination of your ecosystem.
*This feature is enabled via TT RGB PLUS software, and at least one Thermaltake TT RGB PLUS product is required.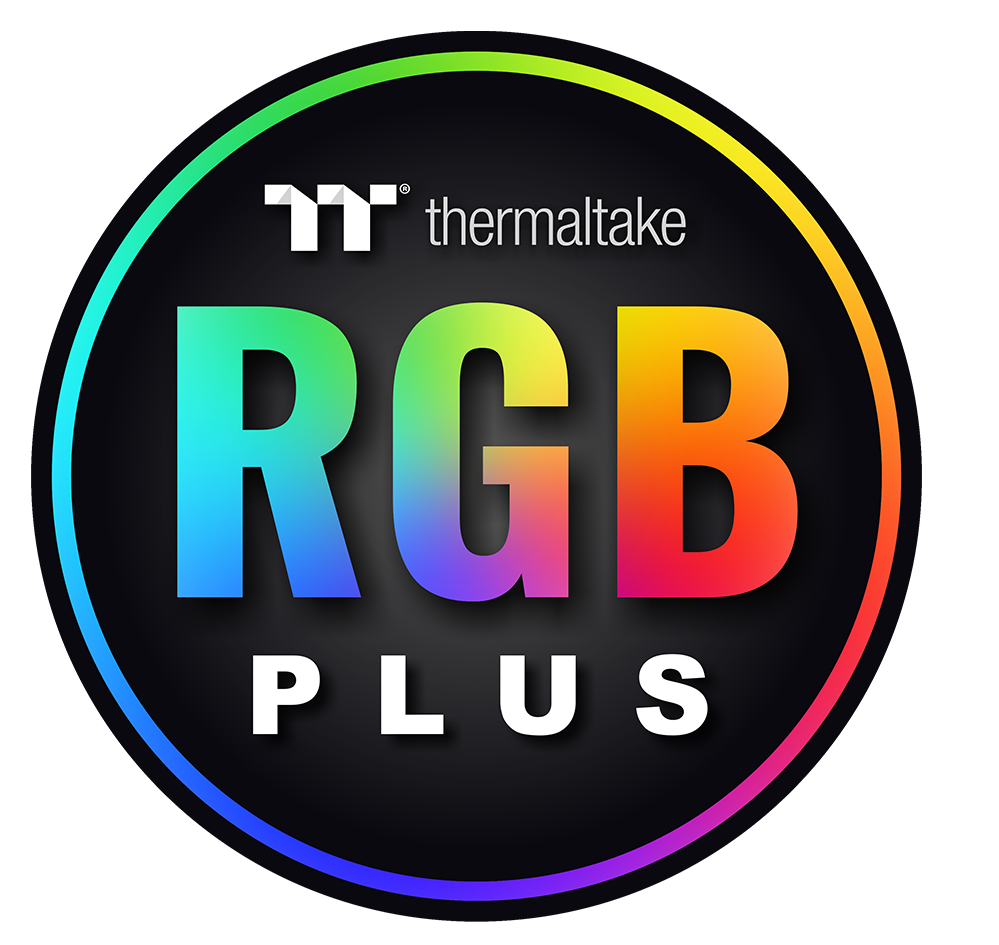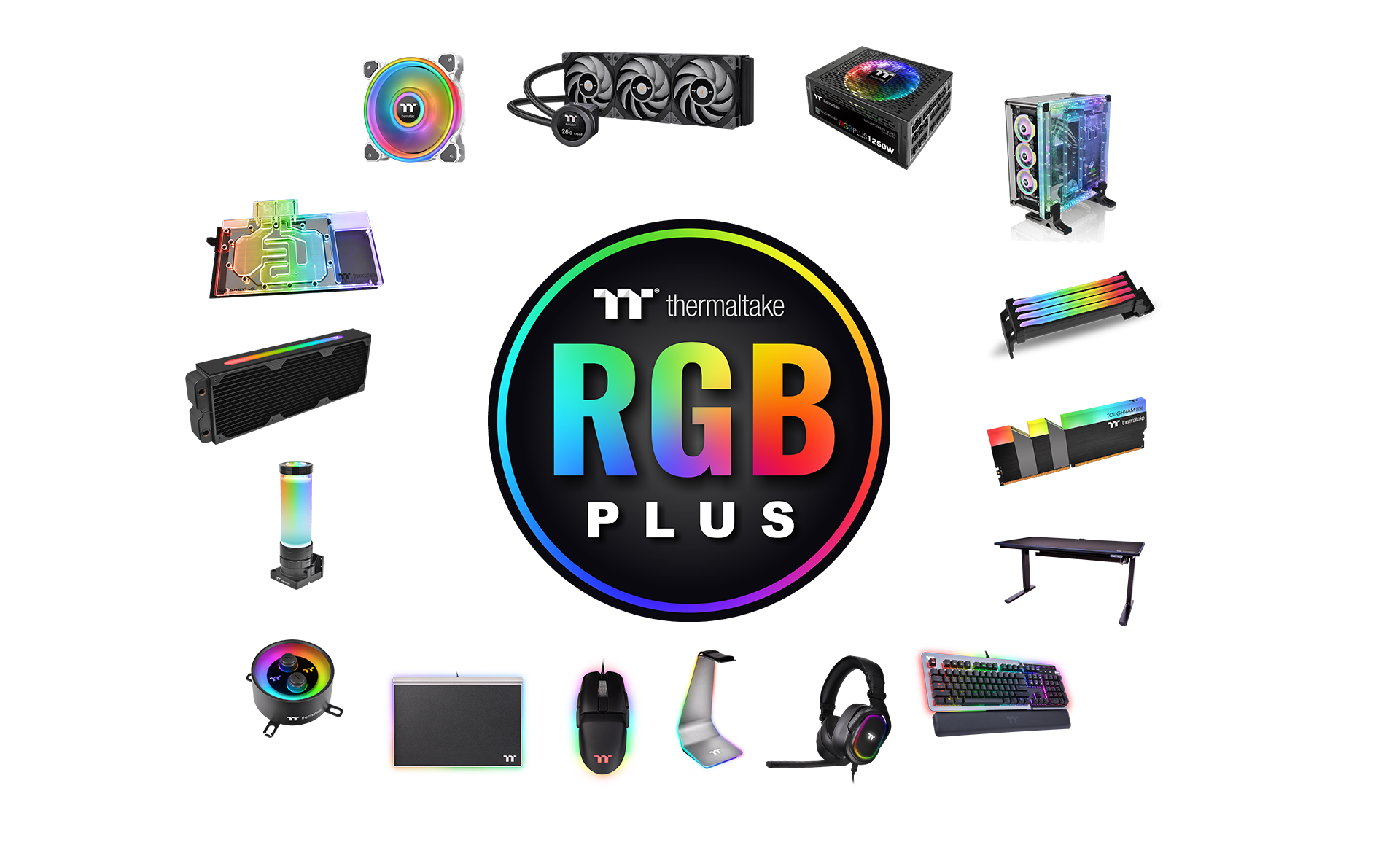 WORKS WITH RAZER CHROMA
All Thermaltake TT RGB PLUS products are able to connect into the Razer Chroma ecosystem. Users who have installed both the TT RGB PLUS Software and Razer Synapse 3 can experience synchronized gaming and RGB lighting effects on their TT RGB PLUS liquid cooling system and gaming gear! From cooldown timers, health bars, and flashy ultimate indicators, to subtle ambient lighting that sets the perfect mood for each game, Razer Chroma provides an experience that transcends the screen and into your full setup, for a truly immersive experience.
*At least one Razer Chroma product and one TT RGB PLUS product is required for synchronization.